When it comes to the current teacher retention challenge, the figures are alarming – an analysis on government data shows the UK needs 47,000 new teachers by 2024.
But this isn't simply due to a lack of committed graduates looking for a meaningful career. And it isn't just about initial training. It's also about what happens afterwards to keep teachers in the profession.
Structured support is key to higher levels of teacher retention – from additional training and expert guidance, to wellbeing and networking opportunities. But what exactly does this look like?
Retention has been a particular concern for Teach First, a charity that trains teachers serving disadvantaged communities.
In the past, its trainees have been viewed by some to have used teaching as a stepping stone to more lucrative careers. As a result, the charity has focused on strengthening the support teachers receive throughout their careers.
And it's paying off. Last year, 83% of Teach First trainees completing their NQT year moved into a third year of teaching. Overall, 60% of the teachers that Teach First has trained since 2003 remain in the profession.
At the core of Teach First's work on improving retention is their focus on the ongoing development of teachers. It wants to ensure that the right people not only stay in the classroom, but thrive there.
Their approach is comprised of three main elements:
1 | Teacher Development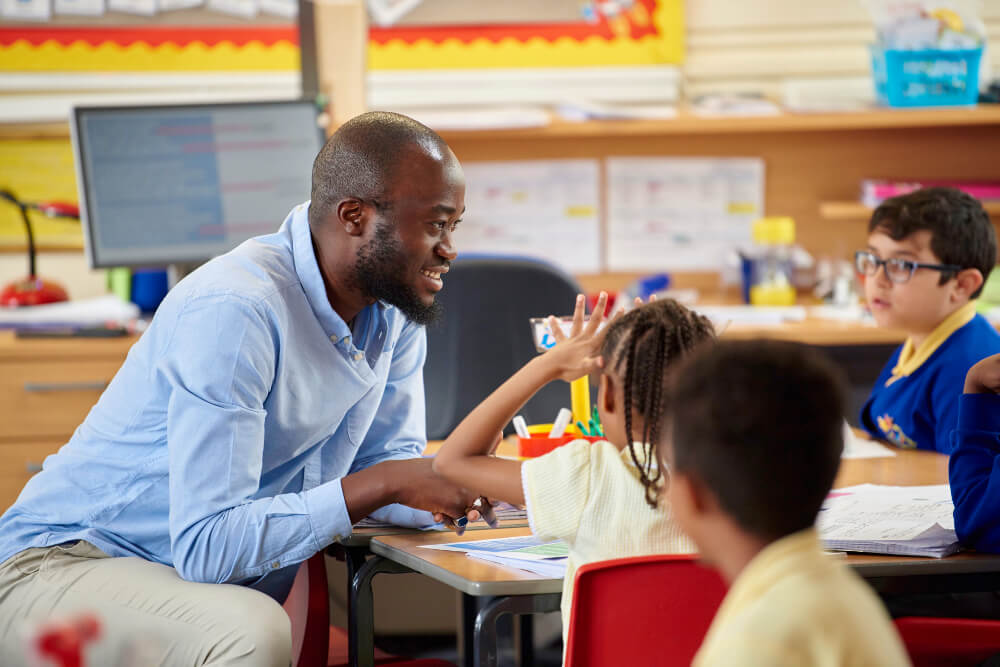 Teach First finds talented people from all walks of life – many of whom may not have considered teaching – and gets them quickly into the classroom. This is what the charity is known best for.
The support trainees receive is three-pronged: a Teach First lead and a university tutor help trainees grow as teachers, and this is supported by an in-school mentor who helps with day-to-day progression.
The first few years are crucial for every new teacher and can have a resounding impact on their career, so a strong support system is key.
Getting the right people into classrooms that need them is paramount to Teach First's success as a partner for schools, but this can only be successful if coupled with the right pedagogical training and guidance.
2 | School Leadership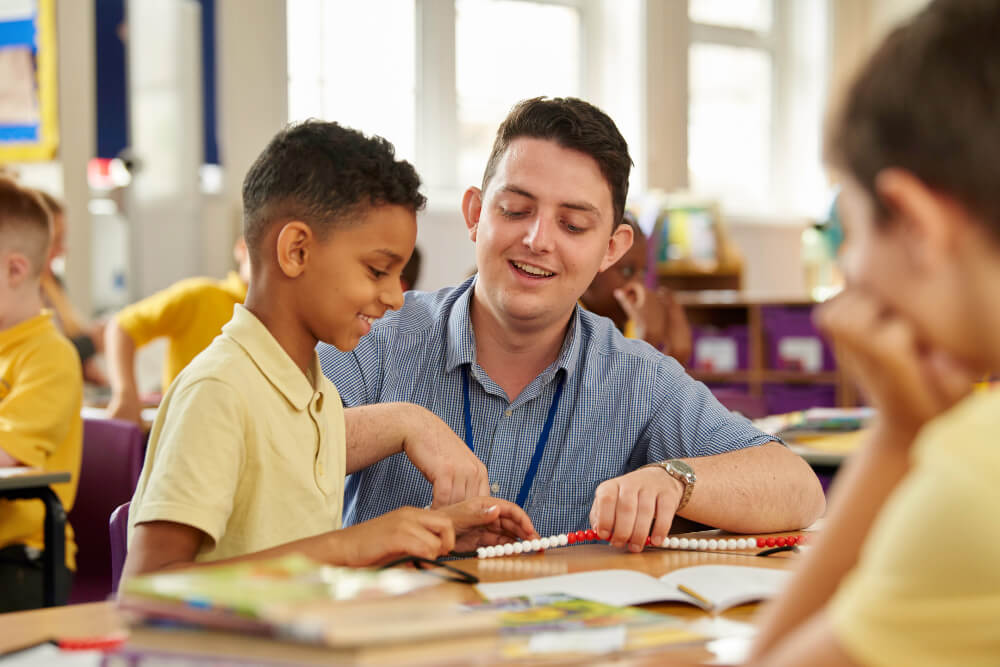 When they're ready, Teach First helps teachers to step up and lead change. Research has shown its teachers are over seven times more likely to progress to senior leadership roles early in their career than those who train through Higher Education Institute routes.
Teach First offers development for middle leaders, senior leaders, headship and those leading careers provision. Its Leading Together programme also provides coaching for entire leadership teams.
Plus, Teach First has opened this training up so that it's available to any teacher working in a school serving a low-income community. In fact, the majority of teachers who are currently undertaking these leadership programmes entered teaching through non-Teach First routes.
3 | Networks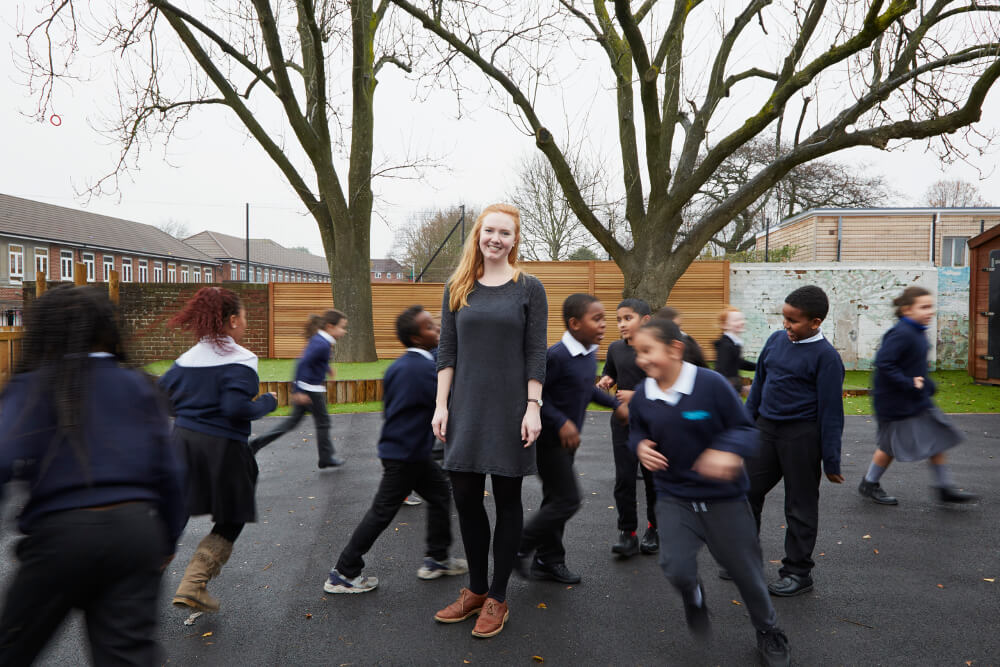 Isolation makes an already tough job unnecessarily hard, whereas sharing good practice can reduce staff workload significantly.
Teach First has a number of networks available for teachers and school leaders. Partner schools have access to a national network, which has proved beneficial for sharing resources and ensuring that more schools get the support they need, irrespective of location.
If we are to close the gap of those 47,000 teachers needed by 2024, the emphasis should be on the long-term. Getting the training, leadership and support right is vital for reinvigorating the teaching profession and ensuring that we retain teachers after training them.
To find out more on how Teach First is supporting schools serving disadvantaged communities to keep talented people in the classroom, visit teachfirst.org.uk/schools.