Continuous quality Improvement should be part of your everyday; it should be inherent in all that you do, not a snapshot, not a termly touchpoint, and certainly not a box-ticking exercise.
Getting it right takes an evidence-based, but tailored, approach that opens minds to focus improvement and encourages a collective approach to quality.
Lots of factors impact schools' capacity to truly embed continuous quality improvement – lack of time and internal resource to implement an ongoing strategy; alternative solutions are too expensive unless they're off the shelf; one-size-fits-all options do not really flex enough to address individual schools' priorities; awards and accreditations, often due to their focus on portfolios, simply serve to place extra burden on staff, but fail to lead to sustained improvement.
So how do successful schools achieve continuous quality improvement? In our experience, and in our capacity as Quality Mark assessors monitoring and evaluating settings in the UK and around the world, the following three factors play a key part:

1. Whole-school self-evaluation by all stakeholders
Self-evaluation is not an isolated task involving the few, but brings participation from all stakeholders, including pupils, parents, governors, trust boards etc, so that every aspect of the provision is part of a rigorous process. But that rigour does not draw staff away from the day to day tasks which impact directly on the pupils. Instead the strategic focus can drive the short, medium and long term priorities which impact on the pupils over a period of time.
2. Validation
External validation shouldn't be just about the priorities for improvement; it's important for staff to know what is going well, and there's nothing quite like the morale boost of having a pat on the back. The most critical aspect is the objectivity brought about by an external pair of eyes - someone who can challenge, question and advise the school on its improvement priorities. And in keeping with the widened participation, that feedback is shared with all stakeholders so the vision and direction of travel remain perfectly aligned.
3. Consistency
How do we determine consistency? Many would argue that low turnover of staff may be deemed to offer consistency, but does this also allow complacency? Consistency of expectation is a prerequisite for quality outcomes. From our experience of working with schools, the most effective provision is where there is the same understanding of quality and expectation across the school or setting by all stakeholders. In practice this requires leaders to set the framework for quality improvement and ensure that it has relevance for all stakeholders so that everyone can impact quality across the school.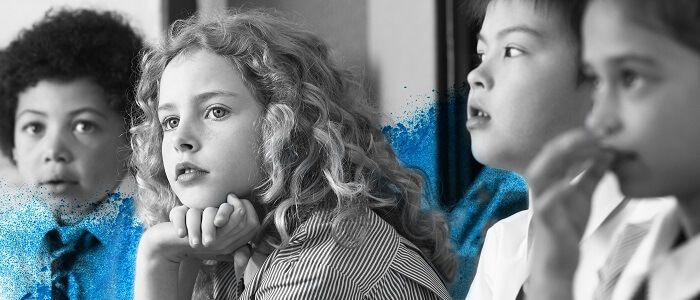 For our own part, we help schools achieve success in these three areas via the Quality Mark - a nationally recognised accreditation demonstrating schools' commitment to continually improving standards.
Based on extensive research and best practice from around the globe, it requires schools to evidence how they are meeting 10 individual elements, but not in a way that results in portfolio upon portfolio of evidence.
All the evidence should be part of the school's improvement agenda, so administrative tasks are minimised leaving staff to focus on more impactful activities. Quality Mark, as a school improvement tool, enriches and adds value to what you already have in place.
Each of the 10 elements, focuses on a different aspect of school improvement, ranging from whole school strategy and planning, to an analysis of the assessment of pupil performance.
Each element comprises multiple criteria with detailed explanations, providing a robust foundation for all staff. For example, Element 1, 'Whole school strategy and action planning' looks at how all stakeholders are involved in strategic planning – parents, governors, and trust boards as active participants.
Do organisation structures reflect the school's vision, values, equality and inclusion? Do plans for improvement and development have well-defined success criteria identified (both process and outcome focused) and is there a clear process for the monitoring and evaluation of impact?
These are just a few examples within one element, but having these criteria explicitly referenced and used as part of a continuous process brings about a robust approach to school improvement.
The Quality Mark continues to be an invaluable improvement tool for Primary schools because it has developed in-line with national priorities whilst still offering the flexibility to sit alongside and complement/enhance schools' improvement strategies to great effect.

Liz Bramley, National Leader of Education reinforces this: "It's very much current. As a National Leader of Education looking at policy, the Quality Mark agenda reflects national policy and absolutely dovetails with pedagogy but also has the flexibility other accreditations or processes are unable to offer. Quality Mark has moved with the times."
To find out more about the impact of Quality Mark, watch the short summary video recorded by Quality Mark National Director, Nicola Morris, here.
---

Quality Mark is available to all primary, secondary, and early years settings, including extended services providers, with pathways tailored for settings in an improvement category or judged to be good/outstanding. Quality Mark is available from £195 per year.